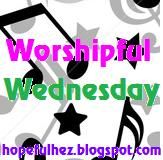 This week's song is Battle by Chris August.


This song reminds me of a very good friend. We spent the weekend at a retreat/training weekend, and when someone mentioned the word battle she started to sing the chorus. I really liked the song, and recently acquired it on cd. Now everytime some mentions battle, it makes me think of my friend, and this song (even if the conversation had nothing to do with either).

None the less I think it's a pretty terrific song. Very well done lyrically.