As an advocate, I am one that pleads the cause of another, specifically at
Compassion International
, that means I am one that pleads the cause of children in need around the world. Both my sister and I have been advocates for about a year and half. One of my favorite aspects of this has been specifically sharing the packet of a child, or children, with my friends.
A few weekends ago, I was at a church training type session with young people from several of our churches throughout the state. One of the young lady's name was Dayana. I thought man, what an opportunity for me to share about my kids, because I have a 7 year old girl from Colombia with the same name, spelled Dahyana. And I have all my kids bookmarks with photos stuck in my Bible (this has made the pages a little hard to flip to at times, but it has made their faces available for me to share, like in this instance). So when we had a bit of free time, I took the opportunity to chat with Dayana more, and then shared I sponsored a child from Colombia with the same name. Then showed her the bookmark with her name and photo. In turn she started to ask me more about Compassion! I had brought 2 child packets with me, so if I DID get the opportunity to share, I could also offer a packet. I had brought one of my binders with some letters to share too. And I had left my binder with her to look through more, and when she brought it back to my room, my other friend said something about not knowing I sponsored a kid. And so I got to share more about my kids with her also. Neither of them took the child packets I had, but I was excited to share about my kids!
So in saying all this, I wanted to present two young ladies to you and see if maybe you or someone you know is the One for these beautiful young ladies. I also really liked Jill's idea, over at
Compassion Family Blog
, of offering a correspondence kit to anyone who sponsor's one of these young ladies to help you get started with your letter writing relationship. Because yes, monthly sponsorship is important, but it is through your letters you help destroy the lies poverty tells these young people, that they are not worth anything. I have done something similar with other sponsors to help them get started. The kit will include several pieces of decorative stationary, along with some other fun paper things to send along with your letters.
First, is 6 year old Lesly from Ecuador (I appologize for the photo copy, but after I scanned the photo, and then cropped it, it got really grainy.) Look at those eyes! They seem to tell a story all their own: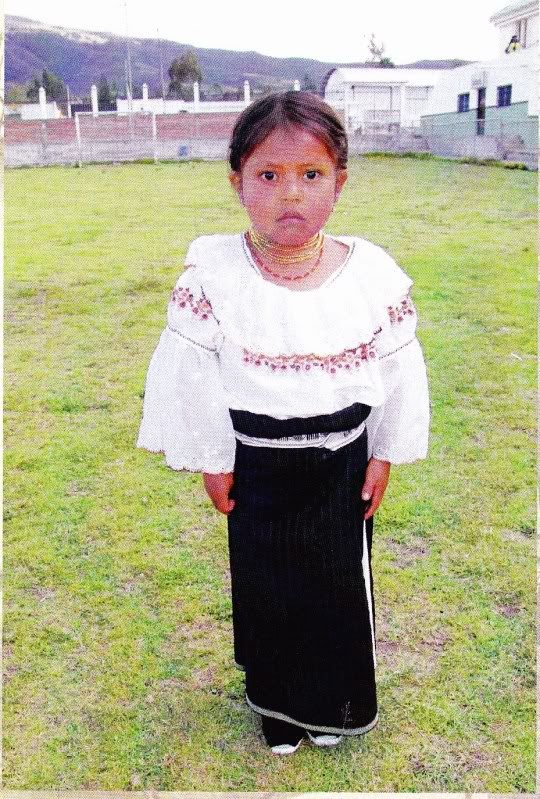 Lesly lives with both of her parents and 1 sibling, south of Ibarra Ecuador. She hasn't started school yet because of her age, but I assume she will be shortly. Playing with dolls and hide-and-seek are some of her favorite things to do. Her birthday is July 29, 2005.
The community Lesly lives in has aproximately 4,000 residents. Some of the common health problems in this area include flu, malnutrition, hepatitis, and measles. Unemployment is high in this community, but of those who work, most work on plantations earning the equivalent of about $200 a month.
Secondly, is 16 year old Abegail from the Philippines. Look at that pink!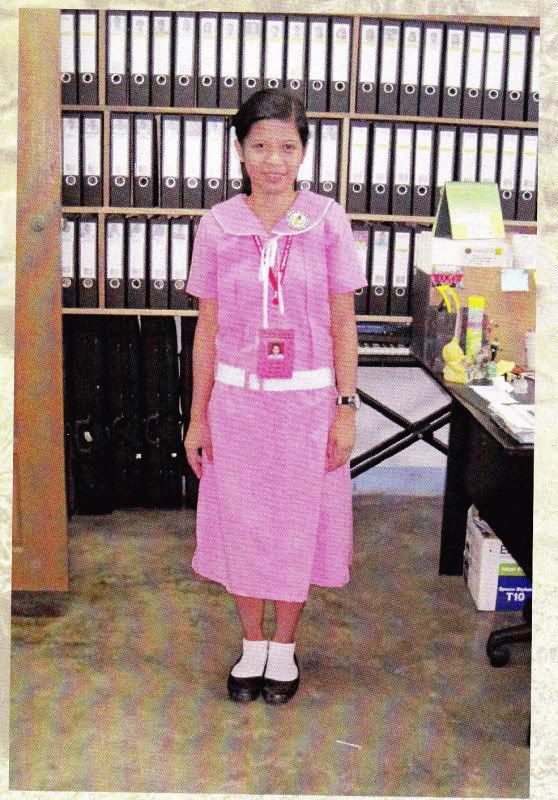 Who has almost the same birth date. She was born July 26, 1995. She lives with her father, her grandmother and a sibling. Abegail enjoys playing a musical instrument, ping pong and swimming. She is in high school where her performance is above average!
She lives west of Quezon City, one of the most populated cities in the Philippines. Quezon City also makes up part of Metro Manila. Common health problems for her area are respiratory illness, fever, colds and asthma. Most adults in this community work as day laborers and earn about the equivalent of $185 a month. This community needs scholastic materials and suitable housing. Abegail's expected completion date is July 2016.
A little bit about sponsorship through Compassion International. The sponsorship cost is $38 a month, which goes to providing:
Food and clean water
Medical care
Educational opportunities
Important life-skills training
Most important of all, your sponsored child will hear about Jesus Christ and be encouraged to develop a lifelong relationship with God.
Beyond the monthly sponsorship, these young people need someone who is will to write to them, encouraging them, and also commit to praying for them. In return, you will received letters from your child through out the year, and photo and profile updates about ever 2 years.
If you have any questions about sponsorship, about either of these young people, or maybe you know of someone looking to sponsor a child, feel free to comment below. Thanks :)